Rope light is a unique lighting product that can be bent, shaped, and customized. This makes it an ideal option for light installers and decorators who are creating displays that go above and beyond basic landscape lighting, architectural lighting, and holiday lighting. Because rope light can be cut to fit any space it can be used for indoor accent lighting, outdoor landscape contour lighting, and just about all forms of creative holiday display lighting. Rope light is a product all small businesses, installers, and decorators can benefit from because of its wide range of uses. Here we will show you how to prepare and install rope light for your personalized lighting solutions.
LED Rope Light Spools for Large Outdoor Projects
150' LED rope light spools are best for a wide range of lighting projects as they allow for plenty of length to be covered and can be spliced for complete customization. Their cuttability also allows for versatility and small space application. Incandescent and LED rope light spools are also available in a full spectrum of hues, so finding the right match for your project should be easy.
White Rope Light Blends Best
While there are multiple rope light colors available to suit any project, warm white LED rope light is most popular for outdoor spaces. The clear tubing blends naturally with outdoor settings and the warm glow is pleasant and inviting during any season.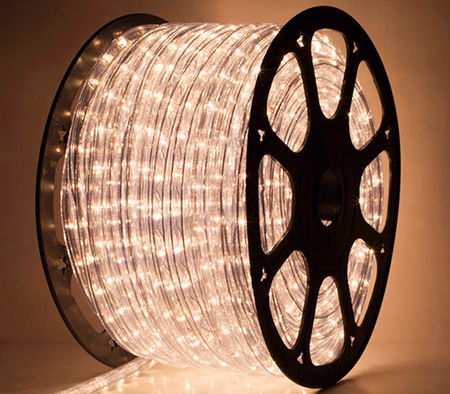 A Few Notes Before You Begin Working With Rope Light:
Wintergreen rope light spools include some accessories to make installation quick and easy: 3 power cords & 3 power cord splice pins, 3 splice connectors and 6 splice pins, 3 end caps, 50 mounting clips, 1 tube of sealant
To prevent light runs that are too short or too long, we suggest taking measurements of the desired install location and leaving your rope light on the spool until you have it securely in place. When your rope light is exactly as you want it, you can then cut it from the spool and connect your power cord.
Incandescent rope light creates heat and should never be plugged in while still wrapped in the spool.
When connecting rope light, remember that the pieces of rope light being connected must be the same in voltage and wire count.
Rope Light Installation Video Guides
Rope light spools can be cut using either sharp scissors or a knife. The mark that indicates a safe spot for cutting rope light will typically look like a small pair of scissors or a dashed line. This is the only place that LED or incandescent rope light should be cut. The distance between the cut marks will vary depending on the rope light, so it's important to measure your space and choose the cut mark closest to that measurement. Always make sure the rope light is not connected to power before cutting.
How to Connect Sections of Rope Light
When installing rope light for custom projects, you may need to use connectors to join two or more pieces of rope light together. Remember that the pieces of rope light being connected must be the same in voltage and wire count. As a general guide when using any connector, you will want to line up the offset holes of the rope light with the offset prongs of the connector. Then, firmly connect the pieces together.
There are several different types of rope light connectors available to help you create diverse lighting displays catered to any project. Each connector is designed for joining rope light in different ways to make contouring around landscapes, edges, and angles quick and easy. All rope light accessories must correspond with the shape and diameter of the rope light being used. For example, a 2-wire rope light with 1/2" diameter will need to be paired with corresponding accessories. Knowing how to connect rope light can also be useful if a section of the rope light malfunctions. Simply remove the unlit section and place the working sections back together using a connector.
After you have cut and connected your rope light to fit the desired space, you will need to add a power connector to one end. Then, an end cap & sealant can be used to safely cover the opposite end of the rope light ensuring a secure, water tight connection. Once you have set up your display and made the appropriate connections, plug in the rope light to ensure that it is working properly.
Rope Light Installation Ideas
The flexibility of rope light makes covering posts, poles and trees quick and easy. It allows for unmatched customization and creativity for elegant lighting displays for every occasion. Use zip ties, clips, and other accessories to easily contour and wrap rope light around various types of posts and trees to create unique designs and displays.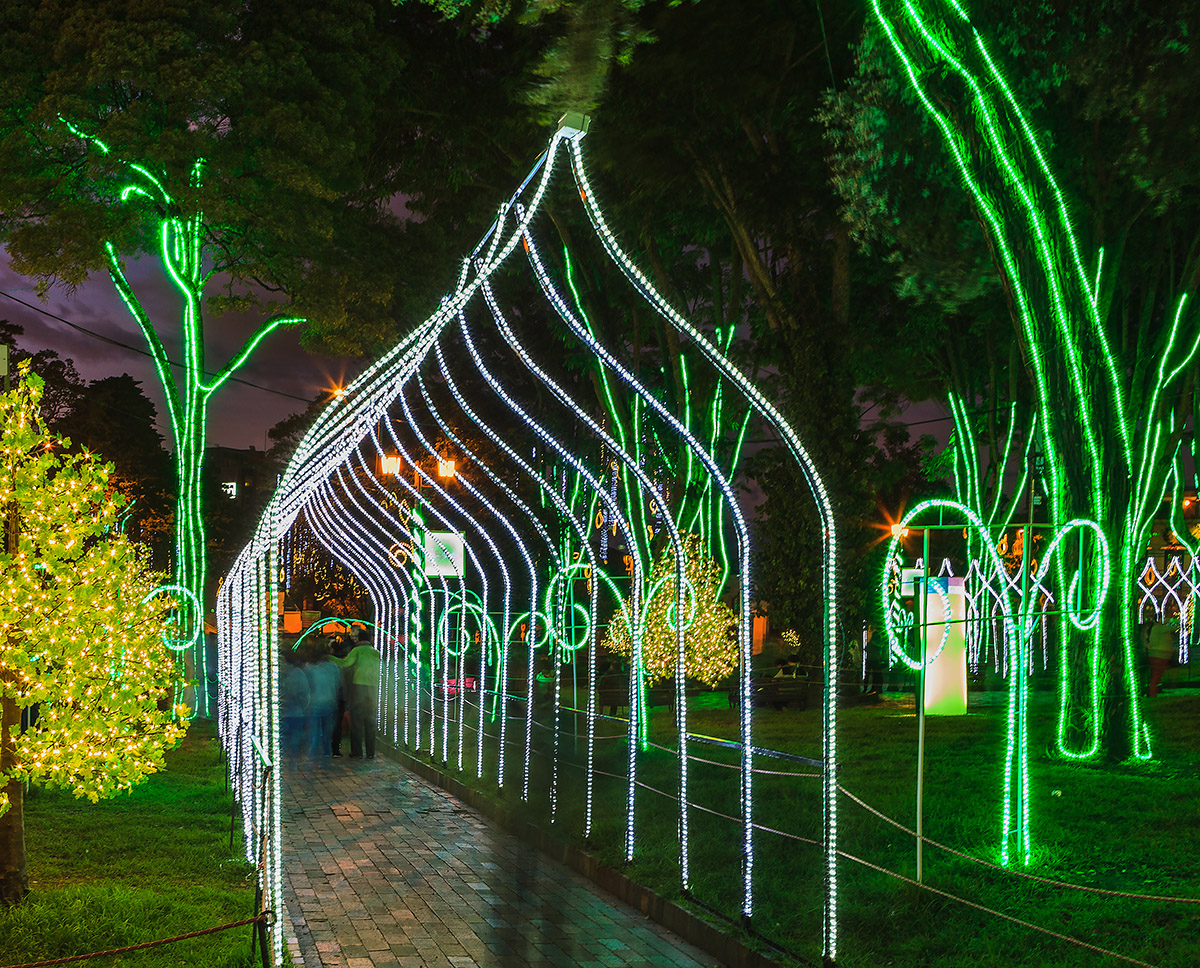 Rope Light Walkways & Landscape Lighting
You can contour landscapes and line walkways with ease thanks to rope light's ability to blend seamlessly into surroundings. Secure rope light in place using garden staples and other accessories to create personalized outdoor lighting solutions.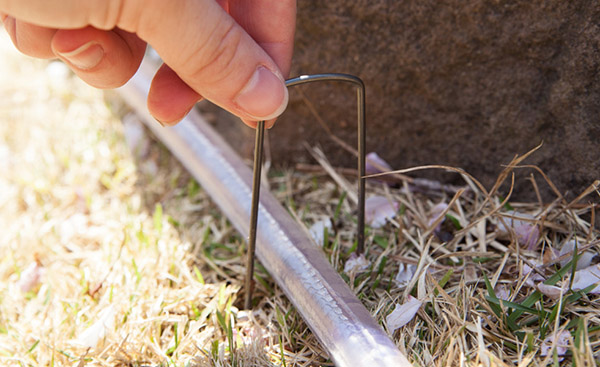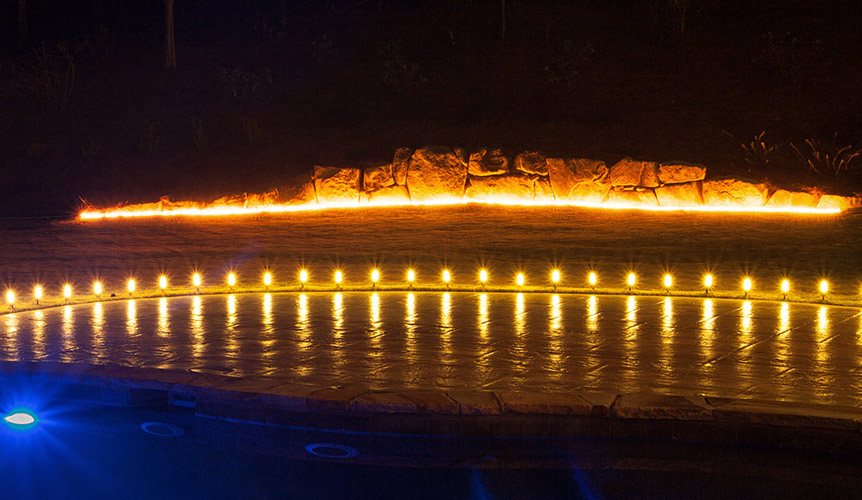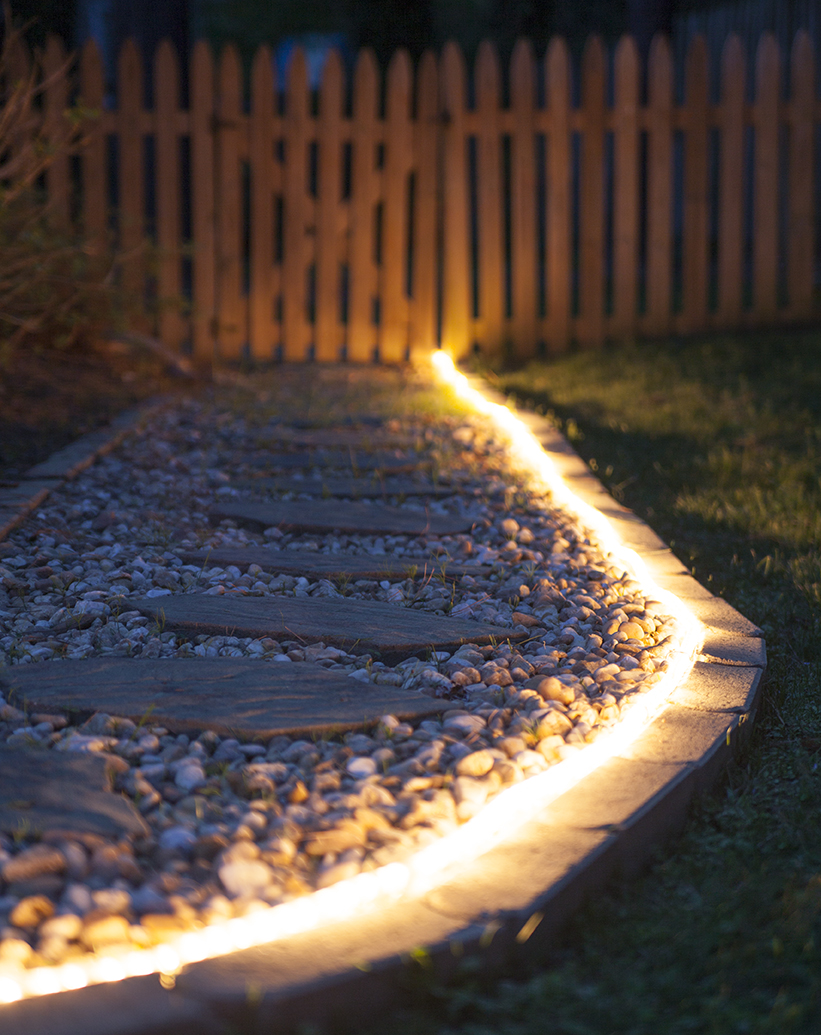 Whether installing rope light under deck railings or wrapping it around them, Wintergreen Lighting 18 foot rope light kits are a convenient option for most situations. You can connect up to 15 of these kits together using the attached water-tight connectors, which equals around 270 feet of light. Additionally, each kit comes with mounting clips and screws to make installation fast and easy. Unlike rope light spools, these 18 foot kits cannot be cut and custom connectors cannot be added, so for highly customized deck lighting projects, 150' rope light spools may be a better option.
Wrap Deck Railings with Rope Light
The best part about wrapping rope light around deck railings is there are no tools needed! We recommend using a few zip ties to keep the rope light secure at the beginning and end of your wrap, but otherwise all you need is a bit of rope light and a little time to install it.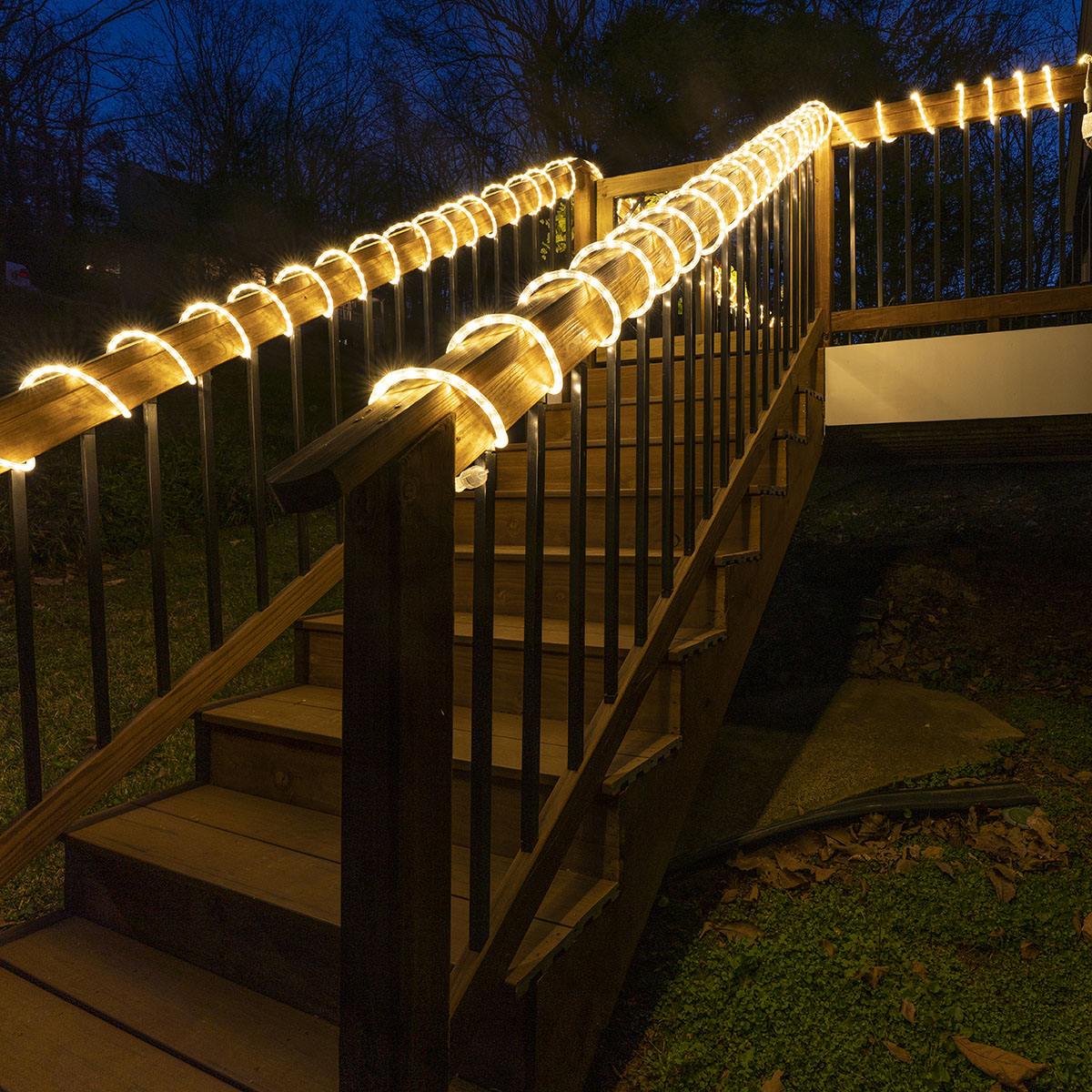 Install Rope Light Under Deck Railings
Screw mounting clips into the undersides of deck railings and slide the rope light into the mouth of each clip to create ambient lighting for parties, events, and everyday use. The underglow created by installing rope light this way is perfect for illuminating decks, patios, and outdoor bars without being too harsh.
Various rope light accessories provide the supportive material for a wide variety of applications. From outdoor landscaping and events to indoor accent and ambient lighting, rope light accessories give you the ability to create simple, easy, and elegant light displays.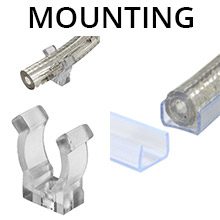 Affix rope light to a variety of indoor and outdoor surfaces using mounting clips and channel tracks.